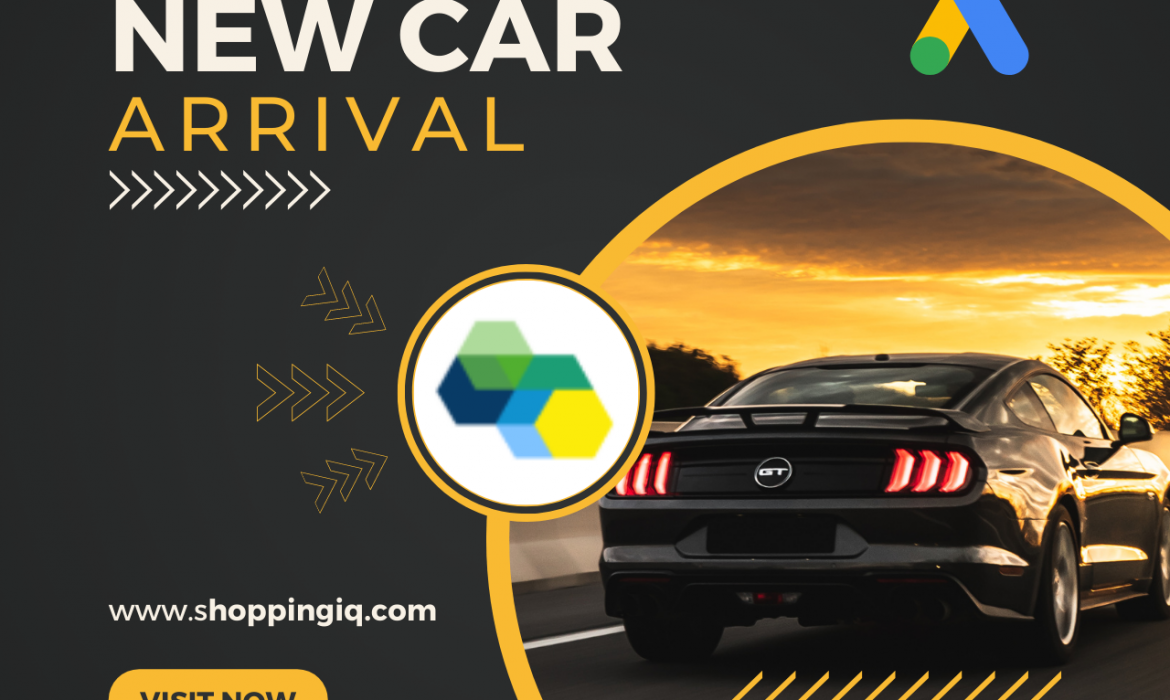 Google has a variety of specialized programs that can match advertisers with the best possible audience. One of these programs is Google Vehicle Ads.
We know that Google is the top search engine in the world. With around 95% of searches being done through Google. You have to wonder why more people don't use Google's AdWords engine to advertise their vehicles. Here's an overview of how to run a Google vehicle ad campaign, why you should use it, and why Google is the best vehicle ads platform.
What Are Vehicle Ads?
Google vehicle ads are a new tool to help car dealers, auto dealers, and independent sellers advertise their vehicles. This post will take a look at how Google vehicle ads work and think about potential benefits for your dealership or business.
What Are the Benefits of Vehicle Ads?
There are several benefits to using vehicle ads.
Vehicle ads platform is a great way to reach a large audience. Vehicle ads can be seen by hundreds of thousands of people, making them a very effective way to market your product or service.
Second, they are very affordable. Vehicle ads are one of the least expensive forms of advertising, making them an attractive option for small businesses.
Third, they are very versatile. Vehicle ads can be adapted to fit any budget or marketing strategy.
Finally, they are a great way to build brand awareness. By using vehicle ads, you can reach potential customers who may not have otherwise been exposed to your product or service.
How Vehicle Ads Work?
Those who wish to advertise their vehicle must upload complete vehicle information to the merchant center. The advertiser should enter complete information about the vehicle in their ad feed such as vehicle model, color, price, mileage, and more.
Google collects all this information and displays it in the form of ads to relevant people who are looking for the same or similar vehicle.
For this, it is necessary to first create a smart shopping campaign on Google ads. Then link your ad to your merchant center account and google business profile. Then you will see how this Google ad targets relevant customers who are looking for vehicles similar to this ad and continue to search online.
This is a very advanced format by google which makes it easy for the dealer to convey their message to the relevant customer.
Vehicle Ads Policies
Before you start creating your vehicle ads, it is important to understand the Google policies for these ads. There are a few things to keep in mind, including the following:
Your vehicle must be fully operable and in good condition
You must have proof of ownership for the vehicle
The vehicle must be registered in the United States
The title must be clear and in your name
You must have a current driver's license
Disapproval Policies
As of Jan 2022, the Google Vehicle Policy in the USA has introduced new vehicle ad disapproval policies.
These policies state that car dealers are no longer allowed to overlay watermarks on their images, cover logos or text, or use placeholder images. The purpose of these policies is to create a more level playing field for all car companies and to ensure that consumers are not misled by exaggerated or misleading advertising.
Image Guidelines
When creating a vehicle ad, there are several things to keep in mind.
First, make sure that your image is high quality and meets the required specifications.
Second, make sure that your ad is compliant with Google's advertising policies. In particular, make sure that you comply with the image guidelines for vehicle ads.
Your image should be a clear, high-quality picture of the vehicle you're advertising. It should not include any text or other elements that are not related to the vehicle.
Requirements to participate in vehicle ads
Vehicle ads are a great way to find the perfect car for you. There are a lot of requirements that you need to meet in order to participate in these ads, but it is worth the time and effort.
Non-commercial and passenger vehicles are allowed to use vehicle ads.
Any vehicle that requires a license to operate, is ineligible for advertising if it is not licensed. For example, motorcycles, boats, race cars, RVs, ATVs, and go-karts vehicles.
Rental or subscription vehicles are not eligible to use google ads, and auctioned vehicles can't use advertising too.
Vehicle parts, tires, spare parts, etc. are not included in google ad advertisements.
Vehicles included in google ads must have a clean and clear title. If the image or title is not clear, you are not eligible to use google ads.
You must have a valid dealership licensee from the state in which you wish to advertise.
Vehicle brokers are ineligible to participate.
Dealers who ship vehicles online are not eligible to participate. It is necessary for you to have a physical shop or location where customers can come and view the cars/vehicles.
You can create only one merchant center within a state.
Implementation guidelines
You want to advertise your vehicles on Google. It is necessary for you to provide complete information about your business, dealership, and motor vehicle.
Step-1: First, you need to set up your account. Click here to create.
Step-2: Enable the vehicle ads program provided by Google.
Step-3: Add guanine information about your business.
Step-4: Enter all the information about yourself and your business and submit it.
Step-5: After linking your business profile, select your location group.
Step-6: Complete website policy review
Step-7: Set up Google Ads for vehicle ads
Link your Merchant Center and Google Ads accounts
Enable local vehicle ads in your Smart Shopping campaign
Build advanced feeds & campaigns faster
Build advanced feeds & campaigns faster