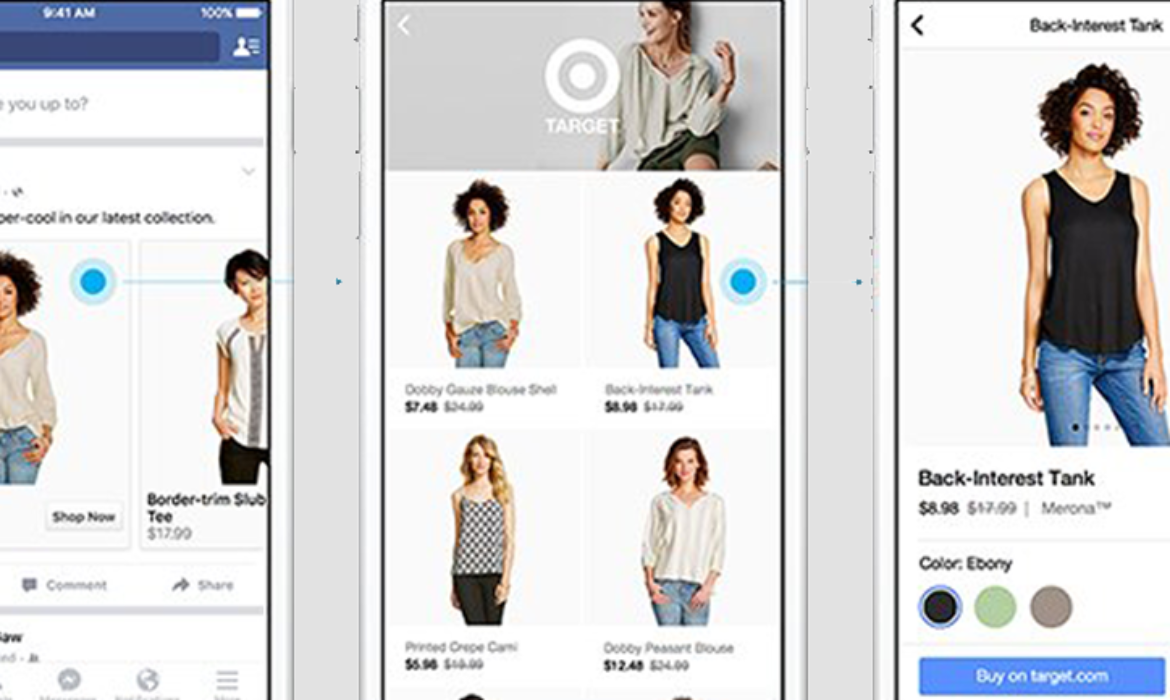 This is a guide to promote your Facebook Catalogue to get new sales and increase your revenue But if you're new to this word, I'll explain it.
So What is a Facebook catalogue?
A catalogue is a container that holds information about the items to advertise and sell across Facebook. You can create catalogues for different types of inventories, like products, hotels, flights, destinies, living places, and vehicles. I'll teach you in a small guide the steps to create a Facebook catalogue:
Have or create your Facebook Page Shop
Have Business Manager configured.
Go to the administrator of catalogues. Inside this page click Create Catalogue.
Select how you want to upload the products, select the commercial account that is going to administrate the catalogue, and name the catalogue.
You can select to upload your products manually or connect them with other eCommerce services.
Click on Create. You have your empty catalogue created.
Now we have to upload your products. You can add them manually by filling out a form or add them loading data from a spreadsheet (this option is useful if you have the information already in this way from Google Shopping).
Add Pixel to your catalogue, so it can update your catalogue, and learn from the customers.
What are the functionalities of a catalogue?
You can add and administrate the information of your catalogue (like titles, images, descriptions, prices, and much more). You can upload articles one by one, or massively. You can share access to your catalogue, so others can work on it. You can create as many catalogues as you want, and modify them depending on the language and the country. After you added products to your catalogue, you can use these for different channels:
Buying on Instagram (just for products). With this function, you can tag products on your post or stories. People can touch and see all the products tagged to obtain more information. In the U.S you can also buy directly on Instagram. This is a great option because the client doesn't have to leave the app. This increases conversion drastically.
Dynamic ads (all kinds of inventories). This is the most famous type of advertising a Facebook catalogue so I'm going to explain this with more details below.
Facebook Page Shop (just products). If you have a Facebook Page Shop you can connect it to the Facebook catalogue. Thus, you can create a list of products linked to your Facebook Page Shop. This option is efficient because if you change something in the catalogue, the store will be automatically updated. This is like your real catalogue in a nicer and online display, actualized with the data you enter to your catalogue. It will appear in your Facebook Page Shop, so if someone enters your brand or company, they will see all the products including prices, images, and descriptions
Collections ads (all kinds of inventories). This type of ad shows 4 articles or products of your catalogue, tied to an image or video in common. People can touch the article to see more information, or to see similar articles.
Now I'll explain probably the most effective way of advertising catalogues. The dynamic ads.
And what is so great about this?
It uses artificial intelligence to advertise your products to anyone that has shown interest in your web site, your app, or anywhere else on the Internet. The ads can be in sequence, just one image, or a collection (4 articles tied with an image or video). You can add things like sales or "special edition" products to engage customers. The requirements to create a dynamic ad are:
Have a catalogue. I explained this above.
Install Pixel from Facebook. This is a tool that analyzes data and helps you understand actions that people are doing on your web site or your Facebook Page. There are a few technical details that I won't explain in this article, for the sake of simplicity.
Connect your Pixel to your catalogue. Doing this will allow artificial intelligence to work for you.
You can use segmentation on your ad, so you can reach people that are interested in the particular subject or area of your product or item. Images and videos will matter too. Every piece of information is going to be useful to the artificial intelligence. And here is the sweet spot, you can integrate your catalogue with Google Shopping. So if you are working with Google Shopping, and you're advertising your products there, you can re-use the same feed to start on platforms like Facebook or Instagram. The good thing for Google Shopping users is that the same Google feed works on Facebook as well. So you can create catalogues and product feeds based on the Google Shopping products, subtracting the information needed. It may scare you if you're just starting, but take it easy. You will eventually learn. The interesting thing about all this is that you can create a "surround effect". What I'm saying is that you can advertise and promote your brand or your products all over the Internet. With all these platforms, you will have a presence on Facebook, Instagram, Google Shopping (the marketplace), Google searches. Everywhere! With the right management of all these types of ads, you'll be promoting your brand to everyone who shows a minimum of interest in your brand, or products similar to the product that you are trying to sell. And the best thing is that you have all the technology working for you. Years and years of developers and geniuses of the artificial intelligence and top engineers of the biggest brands, all compressed in the system that it's going to show your product to the world. Now it's up to you to decide what kind of ads adapt more to your products, audience, and target it so it reaches a lot of people, and maybe more importantly, convert them into real buyers and clients for life. There's no point if you promote your product, and spend a ton of money, but the viewer skips the ad and is not interested in your product. So every dollar should be spent strategically. Once that you've tried one type of ad, or multiple ads in different platforms, you can vary and adjust to the ads that worked.