Samia Kamar Handbags – The rise of a high-end Italian fashion retailer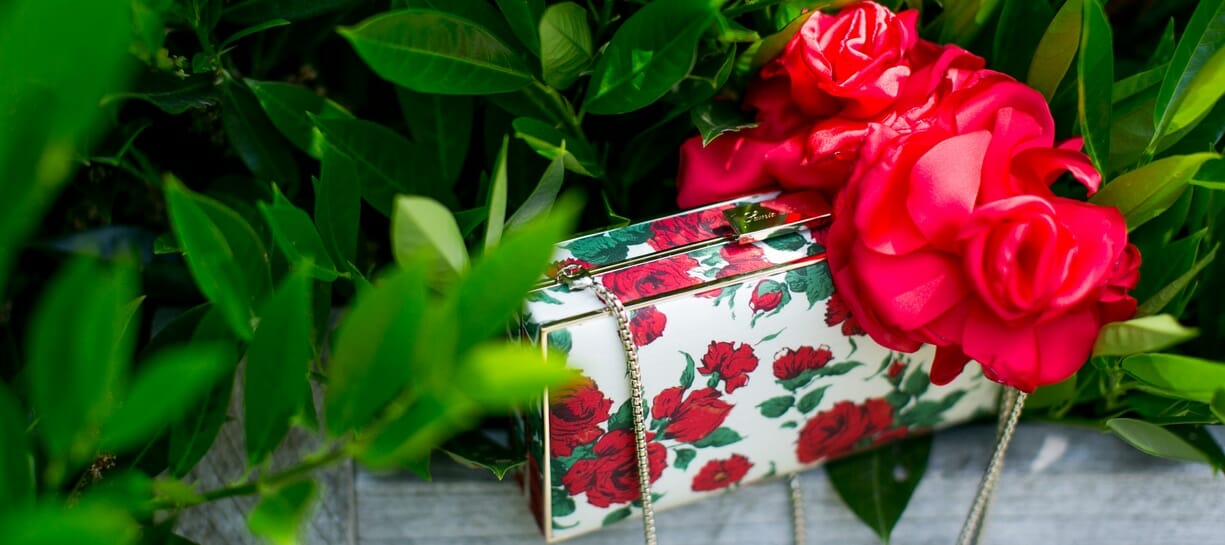 When it comes to promoting a premium, high end fashion brand, brand perception and strategic communication is essential in supporting the values of the brand and the way it is understood. The channel selection and implementation play a critical role in demonstrating the values of the brand and the way the brand wishes to communicate itself. Appearing in premium placements for example and using innovative approaches and technologies help unfold the type of brand Samia Kamar is and how they wish the world to see them.
Samia Kamar, which specialises in luxury and bespoke bags from Florence takes immense pride in their collection range and unique style. Their pricing is far higher than the typical designer brand, and it was essential that the advertising route they were taking would not risk brand reputation or create any confusion about the type of fashion brand they are. In the world of Google Shopping, the challenge is obvious, they did not want to appear next to or around the typical high street retailer selling ordinary everyday bags at ordinary prices. With keywords still the biggest targeting method on Google, it was imperative they did not appear against search terms for just 'handbags' or similar broad terms that didn't reflect the niche they offer. Even 'designer handbags' was deemed to loose given how prestigious the brand is and the niche it operates in. Part of their range specialising in python and snakeskin bags cost thousands of pounds and appearing for the terms above would have caused significant spend wastage and targeting of the wrong type of customer.
The words of Samia Kamar herself, help emphasise the importance of delivering the right experiences to the right people:
To collect is to treasure. My meticulously hand crafted bags are objects of desire and not merely "another clutch bag".
Following a creative tradition in my bag making is key to the end result contributing to its bespoke quality. Each piece is expertly crafted by hand, lending to its distinctive look to carry you from day into evening.
The core challenge such advertisers face is how to target users based on more specific keyword searches that best represent high end luxury and the specific nature of the products they offer to the marketplace. Being too generic results in a load of wasted clicks and high spend wastage. Traditional paid for search ads while lacking imagery, were ideal from a keyword targeting perspective, since you could simply choose your keyword list and then write the ads that would show in return. Google Shopping though doesn't allow for specific keyword targeting. Instead, Google will show your ads on keywords which it believes is relevant, based on information found from the website and product feed. The keyword targeting is therefore loose, and automated, and usually includes a lot of irrelevant terms. This is a significant flaw of Google Adwords.
ShoppingIQ keyword targeting technology however has repeatedly changed the perspective and reality of advertisers, making it possible to target keywords the brands wish to show for, either based on brand values or performance.
Since the technology was introduced, the following results were observed:
88% reduction in spend wastage
72% more impressions on target keywords
66% improvement in ROI
Project Name
Product Stock Management